The Cook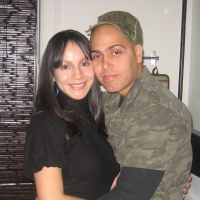 vicschick
Brooklyn, NY
Taste-o-Meter
People LOVE vicschick's recipes.
About Me
Hi people...thanks for stopping by-----here's a few recipes I've tried out either from mommy, internet, or recipe books. I think one or two are my own crazy inventions but usually I just take a few different recipes of the same e
xact food I want to try and I adjust it to suit my style of cooking. So I just check out what one recipe has that the other doesn't and I decide what to leave out or add...makes sense to me lol.
Read more
My Followers