The Cook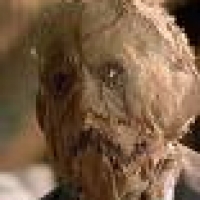 voodoocupcake
San Diego, CA
Taste-o-Meter
People generally enjoy voodoocupcake's recipes.
About Me
i have a rockstar attitude. i have a passion for music photo and cooking. i try to cook for my vegan friends as well as my omnivore friends. i mostly eat healthy and am against animal cruelty i like using organic cruelty free meat
s. the whole animal should be used. i see no need for killing seals or beating a cow before its killed for meat. i mostly eat sushi and cupcakes that are 90 percent of the time vegan. i respect my vegan friends and there beliefs and i try to cook for everyone i don't like when a restaurant cant accommodate us because we either don't eat cow drink milk or like a steak that hasn't been electrocuted before death...so i cook. i like to give everything a rockstar attitude. i like my garlic to make my fangs scream and i like my Frankenstein cupcakes thank you. also if people need a photographer drop me an email ill do your recipe and post pics for yah!
Read more
My Latest Recipes 1
this garlic bread is a great opener to any bbq. it gives a garlicky kick and leaves you wanting more. it also lets you experiment ...
My Groups