The Cook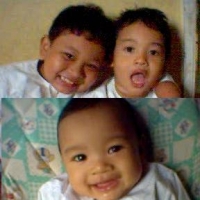 whitejasmine
Sel, MY
Taste-o-Meter
People LOVE whitejasmine's recipes.
About Me
I enjoy cooking, but most of all I love seeing people enjoying my cooking. I came from a family who take cooking seriously, by means that they are really good cooks!. I hope to one day be able to collect all their wonderful recip
es and share it with my friends so that people can enjoy good food, especially my country traditional dishes. My children, my 3 wonderful sons, have always been my best inspiration, since they always love my cooking.
Read more