The Cook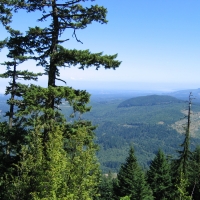 whodunitrdr
Bellingham, WA
Taste-o-Meter
People are ADDICTED to whodunitrdr's recipes!
About Me
I've been cooking my whole life, it seems. Mom always said that with 4 kids, it was easier to teach us to help in the kitchen since we were going to be in there underfoot anyway. Besides cooking at home, I was also involved in coo
king groups in 4H. I grew up on a small orchard and we always had a big garden to tend as well. It seems we spent most of the summer canning, freezing and drying all of the fruits and veggies that we grew. I also entered lots of baked goods and my canning in the county fair. As one of my careers, I worked in a small restaurant/bakery where I worked as part time line cook and part time baker. I also worked as a cook at a summer church camp while I was going to college, where I cooked for 100 to 130 kids and counselors each week.

Read more
My Latest Recipes 98
These spicy cookies always remind me of fall. They are great with a cup of coffee or hot cider. ...

This pairs perfectly with carrot cake. ...

One day I was hungry for a different pasta salad and also in the mood for Thai food so I combined my two urges and came up with th...

I adapted my grandmother's 3 bean salad recipe to come up with this colorful, flavorful version....

Zucchini Bread from whodunitrdr in Bellingham, WA.

This is the classic zucchini bread recipe that we have made for the past 40 years. It is moist and spicy and freezes well. ...

This is an adaptation of a marinade that Mom found in a Bob's Big Boy Barbeque cookbook in the 1950's. It is still one of our favo...