The Cook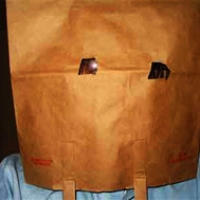 wikipediot
ST CLEMENTS, GB
Taste-o-Meter
People LOVE wikipediot's recipes.
About Me
an ex head chef looking for work but happy to just look after my 5 kids quality time with them is more fun.
i have a book full of recipes created by me i cant test them again to get the portioning right but ill do that in the fut
ure when i can.
Read more
My Followers
My Latest Recipes 17
SMOOTH CREAMY PANACOTTA...

a recipeactually norwegian in origin i add a little coriander as it goes well with salmon...

ANAWESOME CHOCLATE TART FOOLPROOF EASY QUICK WELL I LOVE THIS....

SMOOTH TIRA-MI-SU from wikipediot in ST CLEMENTS, GB.

i noticed the restaurant i worked at made a heavy tia maria tiramisu that really was awful so i came up with this.......

MY NOT SECRET RECIPE ANYMORE FOR PASSION FRUIT SOUFFLE MAKE SURE YOU MAKE ATHE PASSION FRUIT JAM FIRST...