The Cook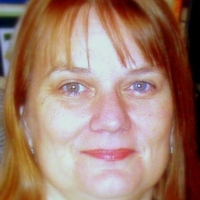 wildjoy
Valley Springs, CA
Taste-o-Meter
People LOVE wildjoy's recipes.
About Me
I'm a partially retired psychologist, a grandmother of two beautiful little girls and I'm the only real vegan in my family. However after tasting my vegan cooking and seeing my health improve my husband, one of my sons, my daughte
r-in-law and my 83 year old mother are all easing into a vegan-like diet. I have a psychology website at http://www.psych-net.com which I have had sense the mid 90's and I have a new vegan/travel and recipe blog at http://worldwidevegan.blogspot.com where you can find many more of my recipes and photos.

I live in the country so I don't have the luxury of specialized foods and fast foods - which is a good thing. I garden, growing a lot of my own foods. And I often make my own condiments, spice mixtures and tomato products. Of course I can homemade preserves and pickles as well.

I have 3 cats, a dog and 2 turtles all of whom keep me laughing. I see clients 2 days a week, teach psychology and religious studies and I love to craft, read, travel and sit out back in my hammock chair.
Read more