The Cook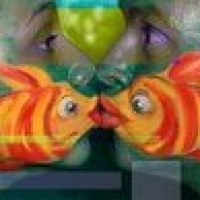 wolfpackjack
Raleigh, NC
Taste-o-Meter
People are ADDICTED to wolfpackjack's recipes!
About Me
Still looking. Still love saltwater fishing and golf. Life is good and this is a blast of a website....
My Latest Recipes 126
My new found love is Brussels sprouts. I found this in Cuisine at Home. It has become my new "favorite" ....

Eggnog A Bs from wolfpackjack in Raleigh, NC.

This year, ignore the cartons in the cooler section of your supermarket and make your own whipped-from-scratch version of eggnog. ...

Great appetizer... especially with a steak sandwhich. I have a Weber grill, so you may need to adjust your technique to your gril...

It has been warm the past few weeks, so the grill has been working well. This a great Weekend brunch or nice evening meal. Serve...

The unusual and bright sauce in this recipe provides a Latin flair. Hardest part of this recipe... waiting to do tequila shots un...

Surprisingly refreshing appetizer. If you like squid and crabs, you'll love this. Try to get fresh squid if possible....