The Cook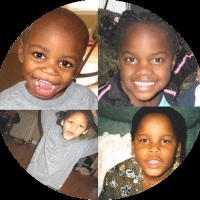 worshipgirl
Portland, ME
Taste-o-Meter
worshipgirl's recipes haven't caught on yet
About Me
I'm a SAHM of four kiddos...one of them lives with Jesus and the other three keep me on my toes! You can meet our family on our website www.caringbridge.org/tn/wells or LifeofLove.org. I've been married almost 15 years (where di
d that time go?) and we relocated to Maine about a year ago and Love it! I'm learning to cook Seafood for the first time in my life!

My mom was a great cook and by the time I was 9 she made me shop and cook dinner one night a week...a great thing I plan to do with my daughter! I love to cook but I hate to bake.
Read more
My Latest Recipes 1
I tried this a few months ago and changed it all up...but my family loves them. I have a son with autism and he wont eat anything...
My Groups