The Cook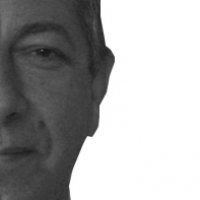 wynrol
Aberdeen, Scotland
Taste-o-Meter
People LOVE wynrol's recipes.
About Me
I have enjoyed cooking from an early age and love to modify or 'invent' new dishes from old or traditional recipies. I bake and make confectionary. My passion is trying to perfect my finished dishes, and improve upon them every
time.
Travelling to the States a lot over the last 20 years, I got hooked on Texan, mid West and Southern foods plus of course BBQ, and more recently Smoking. During the summer, (and sometimes in winter) I smoke a lot of salmon, mackerel, haddock which are then used in my dishes, and of course, ribs, brisket and chicken. Just got a cold smoker, so lots of experiments ahead.
I have a day job that is quite stressful, and it is not unusual for me to start cooking "something" at 10pm, just to de-stress. It certainly works for me. Working in the oil business for the last 30+ years, meant I have travelled to many countries and sampled some great food, and not too great....long may it last.
Read more