The Cook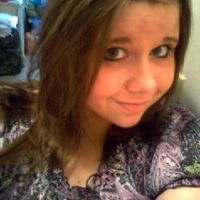 xoxomileycyrusoxox
NY
Taste-o-Meter
People generally enjoy xoxomileycyrusoxox's recipes.
About Me
Goals/ Dreams: Finish high school with an academic honors diploma. Go to Ballstate and major in theatre. Move to New York and perform on Broadway... (:
Loves: Family & Friends. Performing. Singing. Disney. Twilight Saga. Taylor
Lautner. JB. Taylor Swift. Demi Lovato.

Hometown: Indiana

Country: United States

Occupation: Dinosaur Hunter:) It's a fun jobb.

Interests and Hobbies: Singing. Reading. Writing.

Movies and Shows: Desperate Housewives. Disney Channel. Degrassi. The Parent Trap. My Girl. Stay Alive. The Haunting of Molly Hartley.

Music: Legally Blonde: The Musical. Wicked. 1990's Disney Movies. Jonas Brothers. Taylor Swift. Demi Lovato.

Books: The Twilight Saga. Order of Favorites:: Breaking Dawn, Eclipse, Twilight, and New Moon. I also like the book Top 8 by Katie Finn.

Read more