The Cook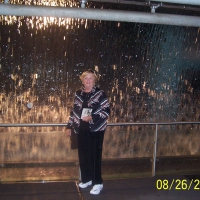 yardsailor
Seekonk, MA
Taste-o-Meter
People LOVE yardsailor's recipes.
About Me
A middle aged (does that mean I will live to 130??) Mother to a man and a woman, Grandmother to one perfect male (8 years old) he still has time to turn into a regular male!! lol Still working, most likely still working when the
hearse pulls up to the door. Love to eat, will try anything, love to read recipes, have over 300 cookbooks, some of them covered in dust!! In real life I was an X-ray technician, now I have a tee shirt concession trailer at a local speedway and also have a food concession at the local flea market, aka "The weiner Witch"
Read more