The Cook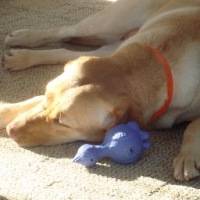 yorkdukeman
York, ME
Taste-o-Meter
People LOVE yorkdukeman's recipes.
About Me
Started cooking at age 6 to help my single mom. I figured out how to make chocolate milk from baker's cocoa, which my older brother couldn't do, and I haven't stopped since. Started organic gardening at age 13. Graduated from t
he CIA and worked at 5 star resorts, restaurants and cruise ships for a decade. Burned out of the restaurant business. Now I cook for my family, we have a gluten free house. Still love to garden and nothing beats walking out to the chicken coop and gathering fresh organic eggs....except maybe reeling in a good size fish for dinner. The chicken I am holding is named Stew...or Dumpling...or Cordon Blue, they look a lot alike.
Read more
My Latest Recipes 20
Here is a great twist on a classic appetizer...

This is the real deal and gluten free...

Great summer fair for a fun night of grilling...

When Spring finally arrives here is a great first taste from the garden...

Great bread for those on a diet. The chia flour helps takes the edge off your hunger and can help lower calorie absorption in t...

This side dish works well with burgers, steak, or seared fish...