How to make it
---
Additional Chopped Sweet Onion, Hamburger Dills, and Prepared Horseradish for garnish/addition.
In large skillet over medium heat, once pan is hot, add oil and onions and cook until translucent. Add ground beef and brown using edge of spatula to break up meat (I use a bamboo spatula so I can break it up fine like the Bucket Shop's). When meat is thoroughly cooked, Remove meat & onion mixture from pan to Crock Pot set to medium. Add Beef Broth, roll chili, onion soup mix, mustard powder, and garlic powder. Stir to mix ingredients together, cover, and cook on medium for 1 - 1-1/2 hours, reduce heat to low and cook additional 1 hour. You can cook on low for 3 hours but don't lift the lid (even though you will be tempted to taste!!).Serve on buns or hoagie rolls.
Notes:When I can't find Seitz roll chili I've subbed Wolf or Hormel brand canned chili (no beans) with equal success - it's a little spicier but the flavor profile is still the same. Bucket Shop originally used Manning's (the store that was downtown) no bean chili bricks but since they've long been out of business my girlfriend said Seitz was a close enough substitute.
If it's really dry outside you may need to add an additional 1/4 cup broth or water to get the right consistency.
I've tried using McCormick's Dry Mustard but it doesn't have the tang that the Coleman's does so I'd suggest only using it. If you can't locate dry mustard in the spice aisle use Plochmann's Original Yellow mustard (1/4 cup prepared).
I've also tried adding a 1/4 teaspoon of Hickory Liquid Smoke seasoning to give it a little extra oomph but if you want the original Bucket Shop flavor you need to leave it out.
The Cook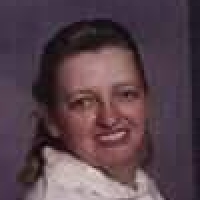 grumpymomma
Saint Louise, MO
The Groups
Not added to any groups yet!