САЛАТ ИЗ КАБАЧКОВ, ШАМПИНЬОНОВ И СЫРА
From
arkangela
7 years ago
How to make it
---
1. Кабачки разрезать пополам, а затем "накроить" из них кусочки в виде треугольников или же нарезать вдоль полосками. Нагреть в глубокой сковороде масло (слой 2 см) и обжарить в нем кабачки до золотистого оттенка. Вынуть шумовкой и положить на бумажное полотенце, чтобы удалить излишки масла.
2. Вымытые и обсушенные шампиньоны разрезать пополам (если они мелкие) или на 4 части (если крупные). Быстро, в течение минуты, подрумянить в масле.
3. Жареные кабачки и грибы положить в миску, добавить нарезанный шнитт-лук, нарезанный полосками салат, посолить и поперчить, перемешать. Все компоненты заливки смешать в баночке с крышкой, встряхнув ее несколько раз, чтобы смесь стала однородной. Полить салат, перемешать, добавить раскрошенный сыр и переложить в салатницу.
The Cook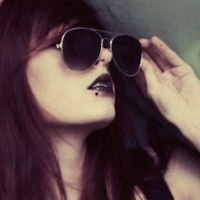 arkangela
Moscow, Russia
The Groups
Not added to any groups yet!