Beans, Beans, The Musical Fruit....
From
MikeyfromAR
3 years ago
How to make it
---
Wash your beans and be sure to get all of the mud balls out.
At this point you can soak your beans over night and pick out the "floaters", I don't do this because the floaters have all the music in them!
My Method:
Put the washed beans in a pretty big stock pot, cover with water about 2 inches and bring to a rapid boil for about 15 minutes.
After the 15 minute boil let the beans settle and cool a bit, add more water to cover beans back up and bring back to a boil then reduce heat to a simmer, cover pot and stir the little fellas quite frequently, for an hour or so.
While all that's going on:
Dice up you Bacon
Cut up your onion any way you like, I like a coarse chop
Mince your garlic
Chop your Jalepeno
Start cooking your bacon down and before its real crispy, add onion, jalapeno and garlic and cook until tender and bacon is about crisp. Set the pan aside with all that stuff in it.
After the hour simmer:
Your beans should be starting to get a little tender so it's time to take all that goodness you cooked in the fry pan, (bacon, onion, garlic) and throw it in the beans. Be sure and not include the frying pan!!
Add the chili powder
Add the sugar
Add the tomatoes
Stir, stir, stir. Stir the beans often. Keep simmering and stirring until your beans are as tender as you like them, usually another hour or so. Watch the liquid and add as needed. You can even add stock of your liking in place of adding water.
Taste as you go and spice as you see fit, and stir!
When your beans are approaching the done and tender side you can start to adjust how thick you want them. I like mine on the thick side so I'll leave the lid off the last little while and let the liquid reduce until I'm happy. Keep stirring so they don't stick!
These are great served with a nice Pulled Smoked Pork Shoulder, Mikey's Slaw, and some grilled veggies. You can even put them in the oven for a bit after they are done. REMEMBER.... There are no rules and I promise I won't be mad if you add or subtract!
People Who Like This Dish 6

---
The Cook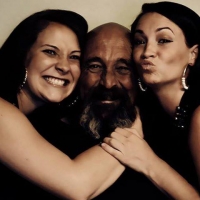 MikeyfromAR
Colorado High Desert, US Of A