Myszreeseys Country Kitchen
The purpose of our group here is sharing Recipes and Methods of cooking the food of the heart and soul. We want you to share recipes of all kinds as long as they come from the ...More heart and are special to you. We are willing to try new things but love the old heritage recipes of our Mothers and Grandmothers, our Fathers and Grandfathers, and other family and friends. Comfort foods are especially welcome. We love all kinds of cooking including Soul Food, Soulfood, Southern, Country, Barbecue, and recipes of all kinds are welcome. Foods from Texas, New Orleans, Cajun, Creole, Low Country, Gulf Coast, Piedmont, Mississippi, Alabama, Tennessee, Georgia, North Carolina, South Carolina, and Virginia. Any other recipes from any other place where good food is loved and excites your taste buds when you cook, serve and eat it is welcome.
This is a PRIVATE group.
Group Details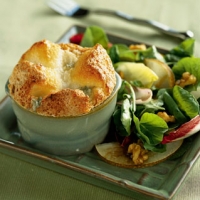 Creator

myszreesey

Type

Private

Members

4

Age

13 years ago

Activity

low
Membership