Greek-style Lamb Pita Sandwiches With Tzatziki Sauce Gyros
From
choclytcandy
9 years ago
How to make it
---
Note: Since the yogurt and cucumbers in the Tzatziki Sauce need to drain for 30 minutes, start making the sauce before the patties. Although we prefer the richness of plain whole-milk yogurt, low-fat yogurt can be substituted. Greek yogurt can also be substituted, but use 1/2 cup and skip the step of draining. While we didn't like the flavor of dried mint, dried dill may be used in place of fresh, but reduce the amount to 1/2 teaspoon. For the patties, the test kitchen prefers the flavor of fresh oregano, but 1 teaspoon of dried can be substituted. The skillet may appear crowded when you begin cooking the patties, but they will shrink slightly as they cook. If using pocketless pitas (see illustrations below for folding instructions), heat them in a single layer on a baking sheet in a 350-degree oven for 5 minutes. Do not cut top quarters off pocketless pitas; instead, use a portion of a fifth pita to create crumbs in step 1. When cooking the patties, use a splatter screen to keep the mess to a minimum. The patties can be prepared through step 1 and refrigerated for up to a day or frozen before cooking as directed in step 2 (frozen patties should be thawed in refrigerator prior to cooking). This recipe can be doubled.
1. For the Tzatziki Sauce: Line fine-mesh strainer set over deep container or bowl with 3 paper coffee filters or triple layer of paper towels. Spoon yogurt into lined strainer, cover, and refrigerate for 30 minutes.
2. Meanwhile, combine cucumber, 1/8 teaspoon salt, and lemon juice in colander set over bowl and let stand 30 minutes.
3. Discard drained liquid from yogurt. Combine thickened yogurt, drained cucumber, remaining 1/4 teaspoon salt, garlic, and mint in clean bowl.
4. For the Patties: Adjust oven rack to middle position and heat oven to 350 degrees. Cut top quarter off each pita bread. Tear quarters into 1-inch pieces. (You should have 3/4 cup pita pieces.) Stack pitas and tightly wrap with aluminum foil. Process onion, lemon juice, salt, pepper, oregano, garlic, and pita bread pieces in food processor until smooth paste forms, about 30 seconds. Transfer onion mixture to large bowl; add lamb and gently mix with hands until thoroughly combined. Divide mixture into 12 equal pieces and roll into balls. Gently flatten balls into round disks, about 1/2 inch thick and 2 1/2 inches in diameter.
5. Place foil-wrapped pitas directly on oven rack and heat for 10 minutes. Meanwhile, heat oil in 12-inch nonstick skillet over medium-high heat until just smoking. Add patties and cook until well browned and crust forms, 3 to 4 minutes. Flip patties, reduce heat to medium, and cook until well browned and crust forms on second side, about 5 minutes longer. (See below for tips on flipping patties.) Transfer patties to paper towel-lined plate.
6. Using soupspoon, spread 1/4 cup Tzatziki Sauce inside each pita. Divide patties evenly among pitas; top each sandwich with tomato slices, 1/2 cup shredded lettuce, and 2 tablespoons feta. Serve immediately.
Note: Folding a Pocketless Pita Sandwich Although pocketed pitas are easier to find, we prefer the pocketless versions for their thick, pillowy texture and deeper flavor. If you can't find them in your supermarket, look for them in Mediterranean grocery stores. They require a slightly different assembly technique, as shown here. When layering ingredients on the pita in step 1, leave a 1-inch border on all sides. 1. Place pita on top of aluminum foil, layer sandwich ingredients on pita, and fold one side of pita over filling. 2. Fold opposite side of pita over filling so it overlaps first side. 3. Fold one side of foil over sandwich. 4. Fold up bottom of foil. 5. Wrap other side of foil over sandwich to fully enclose it.
Gyros Go Home Here are three of the cooking methods we tried—and rejected—in our quest to make gyros at home. TOO FUSSY: Sautéing strips of marinated lamb took effort, resulting in what looked like a bad stir-fry. FLAWED TEXTURE: Packing the meat into a loaf shape yielded an odd, spongy texture with no crispy parts. IMPRACTICAL: A vertical rotisserie produced flawless meat—crisp on the outside and moist inside—but isn't practical at home.
Flip Tip We found that with 12 small patties all frying at once in a large pan, it was hard to keep track of when each patty needed to be flipped or removed. Laying the meat down in an organized spiral—working clockwise from the handle and toward the center of the pan—made it a simple matter of flipping the meat in the same order that it went into the pan.
People Who Like This Dish 10

---
The Cook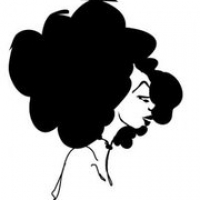 choclytcandy
IN
The Groups
Not added to any groups yet!