How to make it
---
so, your ready to go, huh... well, my recipies are taste based, not chemistry directions. your not going to have to learn stiochiometry to make this, but your going to have to be willing to taste, season, and re-taste.
This is without a doubt the best version of Chateau that I have ever had, and has never failed to amaze my guests. So.. onward and upward.
In a saucepan simmer (on low) all of the following. All of the butter, all of the mustard (yes the entire jar, unless you buy your dijon at Sam's Club, then just be reasonable). Grey Pupon has worked the best for me, and I have tried some fancy mustards.. The Beau Monde seasoning, no more than a TEASPOON. All of the green onions, just the green part, cut into 1/2 inch "tubes". a little salt shake, and a little pepper shake. Then add a good bit of sherry.
Set your oven to 350, and preheat now. you'll be using that in a little bit.
So, to summarize that, your simmering(low) the butter, the mustard, Beau monde, green onion, possibly a little salt, and a little pepper, and sherry.
So you can let that go for a little while, maybe 30-60 minutes. When you have hit your second glass of wine, break out a flat pan, cut your tenderloin in half and get the pan on the stove on high. Make sure to refill your wine glass (and please, no drinking the dry sherry) So, you should have a hot flat pan with nothing on it, and it should sizzle if you drop anything on it. You can sprinkle a little salt and cracked pepper on you tenderloin, I haven't tried this yet, but it sounds like it would be pretty good. Take your tenderloin, and brown the entire thing (both pieces). Now, you can just lightly brown it, if you just want to seal in the flavor, but I like to go a little further, and put a little crust on it. keep in mind, YOU ARE NOT COOKING IT, just browning the outside...
Now that you have the sauce ready, and the meat browned, your ready to go. Make sure to use cold water to soothe the burns on your fingers from the searing, and imbibe your glass (or bottle) of wine liberally to alleviate any pain that remains.
Pour half the sauce into a deep wall baking whatcha-ma-jig, and lay in the meat. depending on the amount of wine you have had, and if you've been jaw-jacking over by the brie and ritz crackers, your oven is ready to go, but if it isn't, don't sweat it, this stuff is best with a tinge of red in the center anyway.
so, drop some mushrooms in the sauce, add some of those small potatoes, whatever you feel like doing.. you can't screw this one up, at this point your probably half-cocked on some cheap wine your local winery sold you as "a stunning 95 pointer" but if I could be so bold as to advise, you should be drinking a Malbec, like catena or saurus.
So, you've got the goodies loaded in, you need to pour the last half of the sauce over everything, just to coat it all.. your not boiling eggs, some stuff can stick out. Put this thing in the oven on bake for 45 minutes. when she is done, pull it out and cut "medallions" (cut it into round pieces) put a couple on each plate, along with your other "goodies" and pour some of the sauce over it all.
I hope you bought enough. People can eat twice their body weight in one sitting. And if it's just the two of you... well let's jsut say your going to be extremely happy the next morning eating this rather than Special K with your lactose-free milk.
If you like it, keep it quiet, I'm just posting a recipe, cause I am using some others. And If you really, really like it, you can try to email me, say thank you, and if you ask really nicely, I'll give you a recipe for port wine and habenero mashed potatoes that will curl your toes as you cry for mercy, not because they are that hot, but because you can't stop eating them.
enjoy.
People Who Like This Dish 19

---
The Cook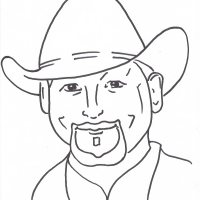 fastfood41
Clearwater, FL
The Rating
7

people
Reviewed by
leroux

in Surfside Beach loved it

quite the entertainer on the recipe...I like that...and this sounds soooo awesome...Im gonna have to try it on hubby real soon.....now....about that port wine habenero potatoes......can ya Pwleeeeeze post it....tahnks bunches.

paprikamama

in Lake Mary loved it

I never cook steak, but decided to risk this recipe at the last minute when company was coming. I used 1.6# of tenderloin, 1 bottle (16 oz.) of cooking sherry, 1 small onion sliced thin (I forgot to buy scallions), 1 1/2 sticks of butter, two small ...more

bradcancook

in loved it
A Few More Reviews
The Groups
Not added to any groups yet!