Menopause And Beyound
Okay ladies, whether it's your thinning hair, hot flashes, trouble sleeping, thyroid issues, cardiac problems weight gain, mood swings, lethargy or whatever- proper food and n ...More utrition is essential for the "best" years of our life. Feel free to share healthy recipes, food guides, herbal and vitamin help, personal advice and tips etc.p.s YES I AM AWARE OF MISSPELLED BEYOND- DON'T KNOW HOW TO CORRECT IT!
This is a PRIVATE group.
Group Details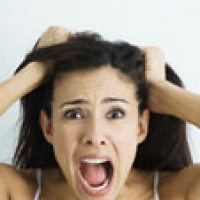 Creator

midgelet

Type

Private

Members

19

Age

9 years ago

Activity

low
Membership