How to make it
---
Beat all ingredients except water in large bowl at low speed 30 to 40 seconds or until it resembles coarse crumbs with pea-sized pieces.
Add 1/3 cup of water, beat just until dough begins to form, adding additional water 1 teaspoon at a time if necessary. To add this additional water without adding to much, at my house, we use a discared sippy cup with out the flow regulator in it. Add the differance between 1/3 to 1/2 cup to the sippy cup and sprinkle it in after the frist set of water is mixed in. Keeps you from crying alot! (Dough also can be made by hard or in a food processer.)
Divide dough in half; shape each half into a flat round.
Cover and refrigerate 20 to 30 minutes.
On lightly floured surface, roll dough into 13 inch round; gently line 9-inch pie pan or 9-inch deep dish pie pan.
For single-crust trim dough to 1/2 inch over-hang; fold under edge if pie crust. Press down gently to seal, flute or crimp edge.
For double-crust pie, trim dough along the edge of pie pan.
Roll second dough round into 13 or 14 inch circle; place on parchment paper-lined baking sheet.
Refrigerate while preparing filling.
-
I was taught by my Mom to fold the rolled out circles in half then half the other way so you have a 1/4 circle. Pick this up and lay it into the pan or on top of the pie, which ever it is for, then unfold carefully. This has always worked for me.
-NOTES: This is a good alt to add!-
sweetwords 2 days, 3 hours ago said:
I've tried using salted butter, but it tasted funny with a fruit pie - I'll have to try the unsalted. BTW, another way to get the crust into the dish is to roll it up over the rolling pin (or heavy wine bottle, in my case).
People Who Like This Dish 12

---
The Cook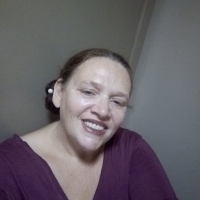 tuilelaith
Columbia, MO