Diabetic And Or Lowcarb
Here's a group for those of us who need to watch what we eat because we're either diabetic or have low tolerance for carbohydrates. Feel free to ask questions in the "Chatter ...More " section, or to request recipes. Please take the time to introduce yourself and take part in the discussions. Enjoy!
No discussions. Why not start one?
Group Details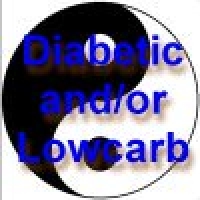 Creator

julesong

Type

Public

Members

122

Age

12 years ago

Activity

low
Membership