How to make it
---
*Depending upon which vegetable you choose to stuff, use the following directions and quantities:
Tomatoes - 12 large- slice off top and hollow out
Bell peppers - 12 med to small - slice off top and hollow out
Zuchinni or eggplant - 24 very small - slice off the stem end and hollow out (you will need to go to a Middle Eastern shop and ask for a "mahwarra." It is the kitchen tool used for hollowing out marrow vegetables. If all else fails, do your best with an apple corer.)
Cabbage - minimum of 36 leaves, blanched
Grape leaves - 1 small jar or package
*Stock for cooking:
Put the water, stock cubes, cardamom, cumin, dried herbs, garlic, 1 Tbsp of the olive oil and onion In a large pot and bring to a boil to make the cooking stock.
Simmer for about 45 minutes.
Strain the stock, reserving the vegetables.
Discard the cardamom pods (count out 6 as you throw them away).
Rinse the rice until the water is clear, and then put it in a large mixing bowl.
Add the dill, parsley, chopped tomato and remaining olive oil.
Add the ground meat, 2 oz of the stock, and mix well (use your hands).
Stuff your chosen vegetable 3/4 full (excluding the cabbage and grape leaves). and stand them upright in a pot that will allow just the quantity of vegetables you have - pack them in so they won't fall over.
Cover with the stock to just barely above the tops of the vegetables.
Bring to a boil, then cover and reduce heat to a low simmer.
Cook until the rice has expanded and the vegetables are soft but firm.
*For cabbage and grape leaves:
Lay each leaf individually on your worktop.
Put about 1 tsp of meat and rice mixture in the center and fold the edges inward as you roll the leaf tightly.
Stack the rolled leaves in a pot suitably sized for the quantity you are making.
Pour the stock into the pot, just enough to barely cover the top of the vegetables.
Bring to a boil, then coverand simmer until leaves are tender but firm.
Serve with a cucumber/yogurt/garlic/mint sauce:
1 large pot of plain yogurt
Mix in:
1 small cucumber, finely diced
1 tsp fresh chopped mint leaves
1/2 tsp finely chopped garlic clove
*Some people like to top the vegetables with tomato puree while they are cooking. This will give you a nice tomato sauce to spoon over the vegetables when they are done.
People Who Like This Dish 4

---
The Cook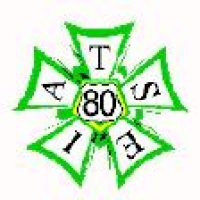 tippystclair
North Hollywood, GB
The Groups
Not added to any groups yet!