How to make it
---
To prepare polenta: Have handy an 8-quart stainless-steel bowl (the top of your improvised double boiler) and a whisk. Bring the 8 cups water to a boil. Meanwhile, fill a 6-quart pot half full with water. Bring that to a lively simmer. (This is the bottom of your double boiler.) Place the cornmeal in the bowl. Whisk the boiling water into it gradually until any cornmeal lumps disappear. Cover and seal the bowl with foil and set it over the simmering water. Cook 11/2 hours. (Tip, you may wish to add half of the required water (cold) into the polenta.. then stir it into the remaining water after it starts to boil.. no lumps this way .).
During the first 20 minutes, stir polenta several times. Then stir only every 20 or 30 minutes, tasting for salt and adding it as necessary. Replenish the simmering water as necessary. After 90 minutes, taste polenta for bitterness (a sign of raw cornmeal) and tenderness, cooking another 30 minutes if necessary.
The finished polenta should be soft, taste of gentle corn with no hint of bitterness. Cool and refrigerate up to 3 days. To reheat, place it back in the bowl, cover with foil and set over simmering water. Stir to smooth out the polenta if needed. If it is very stiff, stir in more water. Taste for salt. Heat 30 to 40 minutes. Once hot, stir in the green onions and cheese if using them.
People Who Like This Dish 7

---
The Cook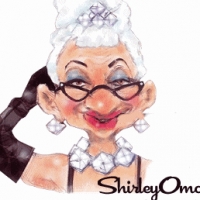 shirleyoma
Cove, OR