How to make it
---
When the temperature of Aspartame (Nutrasweet, Equal, Spoonful, etc) exceeds 86 degrees F, the wood alcohol in Aspartame converts to formaldehyde and then to formic acid, which in turn causes metabolic acidosis. (Formic acid is the poison found in the sting of fire ants.) The methanol toxicity mimics, among other conditions, multiple sclerosis and systemic lupus. Many people are being diagnosed in error. Although multiple sclerosis is not a death sentence, methanol toxicity is.
Systemic lupus has become almost as rampant as multiple sclerosis, especially with Diet Coke and Diet Pepsi drinkers. The victim usually doesn't know that the Aspartame is the culprit. He or she continues its use, irritating the lupus to such a degree that it may become a life-threatening condition.
Once taken off diet sodas, patients mistakenly diagnosed with systemic lupus or Multiple Sclerosis have most of the symptoms disappear. In many cases vision loss returned and hearing loss improved markedly.
This also applies to cases of tinnitus and fibromyalgia. If you are using Aspartame and you suffer from fibromyalgia symptoms, spasms, shooting, pains, numbness in your legs, cramps, vertigo, dizziness, headaches, tinnitus, joint pain, unexplainable depression, anxiety attacks, slurred speech, blurred vision, or memory loss you probably have Aspartame poisoning.
Diet soda is not a diet product. The Aspartame in it actually makes you crave carbohydrates. It is far more likely to make you gain weight. Patients once free of diet products and with no significant increase in exercise actually lose weight.
Aspartame is especially dangerous for diabetics. It drives blood sugar out of control. Thus diabetics may suffer acute memory loss due to the fact that aspartic acid and phenylalanine are neurotoxic when taken without the other amino acids necessary for a good balance. Aspartame passes the blood/brain barrier and deteriorates the neurons of the brain; causing various levels of brain damage, seizures, depression, manic depression, panic attacks, uncontrollable anger and rage.
Consumption of Aspartame causes these same symptoms in non-diabetics as well.
Documentation and observation also reveal that thousands of children diagnosed with ADD and ADHD have had complete turnarounds in their behavior when these chemicals have been removed from their diet. So called behavior modification prescription drugs (Ritalin and others) are no longer needed. Truth be told, they were never needed in the first place. Most of these children were being poisoned on a daily basis with the very foods that were "better for them than sugar."
ASPARTAME can cause birth defects if taken at the time of conception and during early pregnancy.
Children are especially at risk for neurological disorders and should never be given artificial sweeteners. There are many different case histories that relate to children suffering grand mal seizures and other neurological disturbances directly caused by the use of this deadly poison.
People Who Like This Dish 16

---
The Cook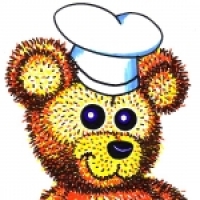 cabincrazyone
Duluth, MN
The Rating
23

people
Reviewed by
shirleyoma

in Cove loved it

great info.. nice to see it posted.. you have my 5..

peetabear

in mid-hudson valley loved it

Great post,you got my high 5. It seems that the AMA AND THE FOOD AND DRUG dept. should have warned the public and banned the crap. Guess they have a good lobbist...Bob

robertg

in loved it
A Few More Reviews
The Groups
Not added to any groups yet!